WWW Wednesday – 3 August 2022
Hello bookworms!! Welcome to this week's WWW Wednesday — 3 August 2022!!
WWW Wednesday is a weekly meme hosted by Sam @ Taking on a World of Words, where you answer the three following questions:
What did you recently finish?
What are you currently reading?
And, what do you think you'll read next?
Let's see what I have been reading!
27 July – 2 August 2022

A Dance with the Fae Prince by Elise Kova was, sadly, not as good as A Deal with the Elf King. I knew from about a quarter of the way through what the main 'plot-twist' would be. So that sadly took some of the fun out of it.
It also meant that, despite reading it faster than I did book 1, it felt slower because I was just waiting for the reveal.
It's still a solid YA fantasy novel, and as I said last week, it still gave me those Cinderella-type vibes. And now that I've really been thinking about it, book 1 had very mild Beauty and the Beast vibes too.
I'm looking forward to book 3 which comes out soon though, so while I didn't love this, it certainly hasn't put me off reading the rest of the series.
Speaking of regret, I regret reading this book. I don't know why I keep picking up random chapter by chapter books, but this one kept showing up on my Instagram account until I just finally caved in. Based on the author, Jessica Hall's, notes, this is technically two books in one: Alpha's Regret, and then Alpha's Redemption, but it's only listed as one on Goodreads.
This is, undoubtedly, your very typical alpha-werewolf romance where he 'rejects' his mate and then regrets it. As the title would indicate. There's some slight variations to the normal story, but overall while the plot was ok, the writing was terrible. As I should know by now with these books, they are not edited, and the spelling, amongst other things, was appalling. It's not worth the amount you pay, and I need to keep reminding myself of that.

I was actually 300 pages (of 400) through Gild by Raven Kennedy when I stupidly picked up Alpha's Regret. And, honestly, I'm not loving this either.
I AM going to finish it though, because one of my friends yelled at me to read this, but again, it feels slow. I have predictions for this series, so I'll be interested to see if they pan out. But at the moment, I'm finding Auren whiny, boring and without that main-character-energy that endears me to finishing this.
I understand that's probably for character-arc growth, but it would be nice if she did SOMETHING in the first 300 pages. Literally anything. At all.
What I DO like about Auren is that she definitely won't be a Mary-Sue. The girl almost collapsed doing a sit-up (maybe it was a push-up?) so I'm looking forward to her building up strength at least.

Ummm, if things end well with Gild, then likely the next book in the Plated Prisoner series… But I don't know what it's called because they all start with G and I am confused about the order. If they DON'T end well, then…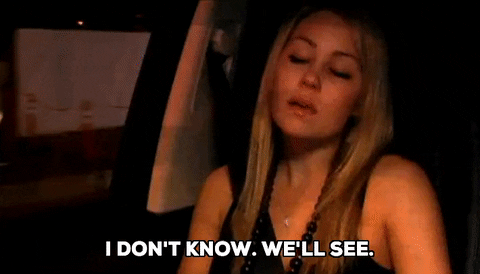 What are you currently reading?