Hello bookworms!! Welcome to me attempting to catch up on the 51 tags I haven't done!! With today's post: the this or that tag.
I was tagged to do this THREE times in 2020. Which, scarily, is not the largest number of times I've been tagged to do a post. Oops?! So, huge thanks to the following amazing bloggers for having faith in me that I would do this tag. Eventually.
Thanks friends!! Sending you so much love 😘 💕
This or that tag
Read on the bed or the couch?
I am 100% a couch reader. I mean, I do read in bed sometimes, but my preference is a couch. Or rather an armchair. See, when I set up my home library / study / office, I bought the most amazingly comfy armchair. It's technically a 1.5 seater and it's huge and cushy and delightful. I can sit normally, cross-legged or all curled up in it!!
Read at night or in the morning?
Pfft. I don't do anything in the morning except stare slack-jawed until I've had about 2 cups of tea. I am a night owl, and have been known (many times) to stay up very late reading!!
Sweet snacks or salty snacks when reading?
Ummm… I could do sweet or salty snacks honestly. I just try not to eat things that will stain or leave grease marks. So, my savoury snack of choice is usually Chicken Crimpy biscuits (I guess they're like chicken flavoured crackers, but delicious?) and my sweet choice is some kind of lolly, maybe snakes or frogs (like a jelly-candy). I have provided links so that all non-Aussies can see.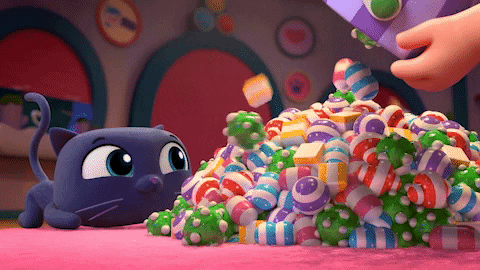 Male main character or female main character?
My go-to answer for this is female because I am female, but I grew up reading male protagonists, and am also happy reading trans or non-binary protagonists. I genuinely don't care about this, so long as the story is good and the character isn't annoying. (We've had plenty of annoying female protagonists too…)
First person POV or third person POV?
Urgh, I am the worst. I don't have a preference for this either. Both sides have their pros and cons. Maybe I slightly prefer third person more. Very slightly?! Just because then we can follow other characters?! But I've also seen other books that do split character first person stories. Like, the Aurora Cycle by Amie Kaufman and Jay Kristoff. So… I don't mind?!!
Trilogies or quartets?
I will NEVER say no to more books. But, I also acknowledge that there is so much time in a life to read all of the books that you want. So, I will say trilogies, just so I can read other books. BUT, I am also happy to have multiple trilogies set in the same world… Hello Grishaverse *waves*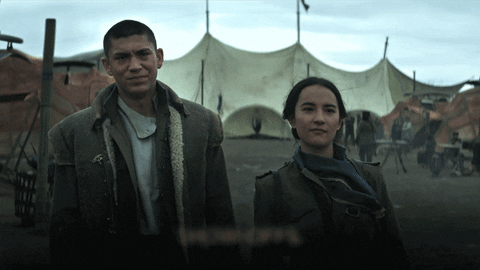 Libraries or bookstore?
Shamefully, I am not a library-goer. It's mostly because the libraries near me never used to have the books I wanted to read when I wanted to read them. I'm also really bad at returning books on time. So I got into the habit of buying. Luckily, I'm in a position that I can afford this, but now that libraries have moved to digital borrowing, I definitely need to get back to libraries.
Books that make you laugh or cry?
If I have to choose one, it's books that make me cry. Because I am slightly sadistic. But also, if a book connects with you so much that when things happen to characters and you feel it, then that is a great book.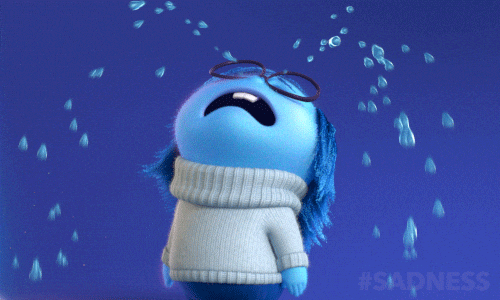 Black book covers or white book covers?
This is another one that I don't particularly have an opinion on. But I look at this the same way I look at clothing. If I spill on or mark something that is white, it's much harder to remove the stain. If I do it on something black, then it's easier to hide. So, I'm going with black!!
Character-driven or plot-driven?
CHARACTER-DRIVEN!! Always. 100%. I would take character-driven books over plot-driven ones every single time. Like, every. Single. TIME.
Just in case you're new here (or you've forgotten since the last time I spoke ranted about it, my favourite book of all time is The Scorpio Races by Maggie Stiefvater. At first glance, it may seem like a plot-driven book: murderous water-horses come to the island of Thisby once per year and the people of Thisby catch them and race them, before releasing them back to the sea — this often ends in at least one death per year. But that's not actually the story at all. The real story of The Scorpio Races is about a girl called Puck and the challenges she faces because she is a girl living in a man's world, and Sean, the boy who doesn't try to hold her back. That's where the real magic of this story lives.
Tagging
DB @ DB's Guide to the Galaxy
Elanor @ Reading At Teatime
Evelyn @ Evelyn reads
Meaghan @ Hail and Well Read
Becks @ The Punk Theory
Question
Click here to see the questions if you would like to do this tag!

Read on the bed or the couch?
Read at night or in the morning?
Sweet snacks or salty snacks when reading?
Male main character or female main character?
First person POV or third person POV?
Trilogies or quartets?
Libraries or bookstore?
Books that make you laugh or cry?
Black book covers or white book covers?
Character-driven or plot-driven?