Top 5 standalone books I will read in 2023
Hello friends!! Welcome to Top 5 Tuesday!! This week's topic is top 5 standalone books I will read in 2023!!
This week was a FREEBIE!! The last two weeks we've been doing the 'series I'll start' and 'series I'll finish'. So this week I wanted to give some love to some standalone books that I want to read this year. Because single books need love too.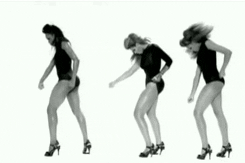 If you missed the January-March 2023 topics, they are out now!! Top 5 Tuesday was created by Shanah @ Bionic Book Worm, and is now being hosted here @ Meeghan reads.
top 5 standalone books I will read in 2023
Among the Beasts and Briars — Ashley Poston
Cerys is safe in the kingdom of Aloriya.
Here there are no droughts, disease, or famine, and peace is everlasting. It has been this way for hundreds of years, since the first king made a bargain with the Lady who ruled the forest that borders the kingdom. But as Aloriya prospered, the woods grew dark, cursed, and forbidden. Cerys knows this all too well: when she was young, she barely escaped as the woods killed her friends and her mother. Now Cerys carries a small bit of the curse—the magic—in her blood, a reminder of the day she lost everything. The most danger she faces now, as a gardener's daughter, is the annoying fox who stalks the royal gardens and won't leave her alone.
As a new queen is crowned, however, things long hidden in the woods descend on the kingdom itself. Cerys is forced on the run, her only companions the small fox from the garden, a strange and powerful bear, and the magic in her veins. It's up to her to find the legendary Lady of the Wilds and beg for a way to save her home. But the road is darker and more dangerous than she knows, and as secrets from the past are uncovered amid the teeth and roots of the forest, it's going to take everything she has just to survive.
Bravely — Maggie Stiefvater
What if you had one year to save everything you loved?
ONE PRINCESS. Merida of DunBroch needs a change. She loves her family ― jovial King Fergus, proper Queen Elinor, the mischievous triplets ― and her peaceful kingdom. But she's frustrated by its sluggishness; each day, the same. Merida longs for adventure, purpose, challenge ― maybe even, someday, love.
TWO GODS. But the fiery Princess never expects her disquiet to manifest by way of Feradach, an uncanny supernatural being tasked with rooting out rot and stagnation, who appears in DunBroch on Christmas Eve with the intent to demolish the realm ― and everyone within. Only the intervention of the Cailleach, an ancient entity of creation, gives Merida a shred of hope: convince her family to change within the year ― or suffer the eternal consequences.
THREE VOYAGES. Under the watchful eyes of the gods, Merida leads a series of epic journeys to kingdoms near and far in an attempt to inspire revolution within her family. But in her efforts to save those she loves from ruin, has Merida lost sight of the Clan member grown most stagnant of all ― herself?
FOUR SEASONS TO SAVE DUNBROCH ― OR SEE IT DESTROYED, FOREVER.
The Drowned Woods — Emily Lloyd-Jones
Once upon a time, the kingdoms of Wales were rife with magic and conflict, and eighteen-year-old Mererid "Mer" is well-acquainted with both. She is the last living water diviner and has spent years running from the prince who bound her into his service. Under the prince's orders, she located the wells of his enemies, and he poisoned them without her knowledge, causing hundreds of deaths. After discovering what he had done, Mer went to great lengths to disappear from his reach. Then Mer's old handler returns with a proposition: use her powers to bring down the very prince that abused them both.
The best way to do that is to destroy the magical well that keeps the prince's lands safe. With a motley crew of allies, including a fae-cursed young man, the lady of thieves, and a corgi that may or may not be a spy, Mer may finally be able to steal precious freedom and peace for herself. After all, a person with a knife is one thing… but a person with a cause can topple kingdoms.
Sorcery of Thorns — Margaret Rogerson
All sorcerers are evil. Elisabeth has known that as long as she has known anything. Raised as a foundling in one of Austermeer's Great Libraries, Elisabeth has grown up among the tools of sorcery ― magical grimoires that whisper on shelves and rattle beneath iron chains. If provoked, they transform into grotesque monsters of ink and leather. She hopes to become a warden, charged with protecting the kingdom from their power.
Then an act of sabotage releases the library's most dangerous grimoire. Elisabeth's desperate intervention implicates her in the crime, and she is torn from her home to face justice in the capital. With no one to turn to but her sworn enemy, the sorcerer Nathaniel Thorn, and his mysterious demonic servant, she finds herself entangled in a centuries-old conspiracy. Not only could the Great Libraries go up in flames, but the world along with them.
As her alliance with Nathaniel grows stronger, Elisabeth starts to question everything she's been taught ― about sorcerers, about the libraries she loves, even about herself. For Elisabeth has a power she has never guessed, and a future she could never have imagined.
Winterwood — Shea Ernshaw
Be careful of the dark, dark wood…
Especially the woods surrounding the town of Fir Haven. Some say these woods are magical. Haunted, even.
Rumored to be a witch, only Nora Walker knows the truth. She and the Walker women before her have always shared a special connection with the woods. And it's this special connection that leads Nora to Oliver Huntsman ― the same boy who disappeared from the Camp for Wayward Boys weeks ago ― and in the middle of the worst snowstorm in years. He should be dead, but here he is alive, and left in the woods with no memory of the time he'd been missing.
But Nora can feel an uneasy shift in the woods at Oliver's presence. And it's not too long after that Nora realizes she has no choice but to unearth the truth behind how the boy she has come to care so deeply about survived his time in the forest, and what led him there in the first place. What Nora doesn't know, though, is that Oliver has secrets of his own ― secrets he'll do anything to keep buried, because as it turns out, he wasn't the only one to have gone missing on that fateful night all those weeks ago.
FYI, I have built a database of everyone who know of that has joined a Top 5 Tuesday topic. Which means, I should be able to come and visit blogs every week to find your posts. You won't necessarily need to link your posts below (unless you want to). But, if you're new or I've not found your blog, please drop a comment below with a link to your post, and I will add you!
PARTICIPANTS
Kerri McBookNerd: Top 5 books by Black authors
Wicked Witch's Blog: Top 5 new mystery / crime novels
Your Book Friend: Top 5 favourite celebrity memoirs
Carla Loves to Read: Top 5 celebrity memoirs
Books Are 42: Top 5 reasons to join BBNYA
Jillian the Bookish Butterfly: Top 5 erotic / dark romance novels I want to read
Becky Bookstore: Top 5 authors I want to try
Hanna Reads: Top 5 most intimidating books
Biblio Nerd Reflections: Top 5 books on my Kindle TBR
The Pine-Scented Chronicles: Top 5 Nicholas Sparks books
Lady Book Dragon: Top 5 classics I plan to read
Books Less Travelled: Top 5 Western Cowboy books on my TBR
Peat Long's Blog: Top 5 books I don't mention enough
Books and Dachshunds: Top 5 POC romance I recently added to my list
DB's Guide to the Galaxy: Top 5 books I'm reading next
Bella: Top 5 book couples
What are your top 5 standalone books you want to read in 2023?