WWW Wednesday – 16 February 2022
Hello bookworms!! Welcome to this week's WWW Wednesday — 16 February 2022!!
WWW Wednesday is a weekly meme hosted by Sam @ Taking on a World of Words, where you answer the three following questions:
What did you recently finish?
What are you currently reading?
And, what do you think you'll read next?
Let's see what I read!
9-15 February 2022

I think Eric Bana sums this last week up nicely when it comes to my reading: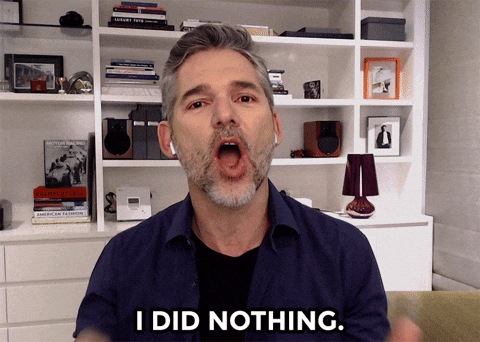 Literally. I read 4 pages this week. That's it. Please pray that this is not the beginning of a slump.

Court by Tracy Wolff 📱
If you weren't aware, I was absolute trash for Crave, Crush and Covet — the first three books in Wolff's (quite mocking) YA vampire series. I am sitting at about halfway, as I didn't get as much reading done this week as I would have liked…
The Enchantress Returns by Chris Colfer 🎧
Oh yes, I just signed up for the next book in the series. I have so much love for these characters and this series. I'm really loving the story so much, and I'm so keen to see where we go next!
The Kings of Nowhere by C. G. Drews 📱
C.G. Drews, who we all know and love as Paper Fury, is publishing the sequels (yes, plural) to The Boy Who Steals Houses to her brand new Patron account. And if you know anything about me, you should know how much I loved book one. I've started reading, but as we're getting a couple of chapters each week, expect this to be on here for a while!!

*cough* I WILL eventually start making gains with my actual TBR for February… Eventually. Hopefully.
Don't Hate the Player — Alexis Nedd 🗒
The Wicker King — K. Ancrum 📔
Midnight Sun — Stephenie Meyer (yes, it's really happening) (but… is it??) 🗒

What are you currently reading??