WWW Wednesday – 10 August 2022
Hello bookworms!! Welcome to this week's WWW Wednesday — 10 August 2022!!
WWW Wednesday is a weekly meme hosted by Sam @ Taking on a World of Words, where you answer the three following questions:
What did you recently finish?
What are you currently reading?
And, what do you think you'll read next?
Let's see what I have been reading!
3-9 August 2022

Despite my complaining last week, I smashed through the last 100 pages of Gild by Raven Kennedy pretty quickly. And by that I mean finished it on Thursday night.
It was… better than what I was giving it credit for. And by 'better', I mean I rated it higher than FBAA. And if I didn't round up, then it would have been 2.5 stars.
The end was good, but it didn't make up for the 350 pages that came before that. And, now that I've finished the first three books, I can say that I was correct about Auren having a building character arc across the series. But wow, it's still slow.
Gild is definitely a book that might suffer from originally being self-published. Obviously I never read it prior to now, so I don't know how much (if anything) was changed, but Kennedy's writing is better in book two.
I absolutely smashed through this 469 page book in just under 24 hours. (I do need to sleep and eat and go to work.) But, Glint by Raven Kennedy is where we start to see some action.
Can I just say, that despite not a great deal happening in this book too, Kennedy's writing has come leaps and bounds since Gild. Glint was so engaging, and for that alone I gave it an extra half star.
The characters are interesting, with Auren starting to get a little bit of a backbone. I have so many things to say about Midas, but I might leave that for an actual review of the series, because I don't want to talk spoilers here.
In terms of the plot itself, a lot of my predictions have come true. In fact, there's been very little surprises while reading this, so that's a shame. But I'm actually enjoying this nonetheless.
If I thought I read the last book quickly, then that's got nothing on how fast I read Gleam. Gleam sits pretty at 675 pages on Kindle, but it flew by. I started it on Saturday afternoon, and I had enough time left on Sunday evening to whip through another 80 pages on my last book of the week.
Gleam is the first book in the series that I rated above three stars, but it is worth every single one. I was tempted to go to 5, but it's really more of a 4.25 than a 4.5.
I can't really talk much about plot because I'm mid series, but I had my first plot-twist and it made me very happy. Again, the writing in this is great. The characters are interesting, and I am SO HAPPY this one did not end on a cliffhanger, because I only realised book 5 doesn't come out until 2023, so I'm taking a pause on this series until then. But I expect Glow to be excellent.
A Spindle Splintered is my first Alix E. Harrow book, despite owning everything she's ever written. And I'm glad that I enjoyed it.
This is the first book in the Fractured Fables series: a collection of short stories where our main character, Zinnia Gray, travels through dimensions to right wrongs in fairytales.
It's a really interesting premise for a series, as Zinnia is from our reality, has a degree in folklore, and a rare, incurable, terminal blood disease.
Because I'm TERRIBLE at reading blurbs, and I have a thing for fairytale retellings, I actually bought this knowing nothing about it. And when I started it, I got about 3 pages in before I had to go back and check if this was actually an essay on Harrow's thoughts on Sleeping Beauty. It's not ― it's an actual fiction short story. But I needed to check.
I particularly loved how Harrow twisted the narrative while also talking about the myth around the Sleeping Beauty story.

I'm weirdly between books at the moment. And I say 'weirdly' because Goodreads says I'm currently reading 17 books at the moment, and also because I finished A Spindle Splintered three days ago. Except that I haven't been reading much during the week. Yes, despite the insane 1,370 pages I read this week ― I actually read all of that between Thursday night and Sunday night. Work has been a lot recently. I'm sort of doing a project role at the moment, which is 6 weeks long, but it's coming to an end, and then I'm having an extra long weekend to celebrate.

For the … third week in a row: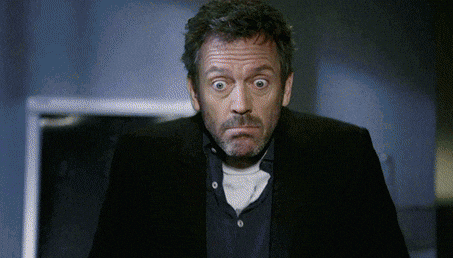 What are you currently reading?