Top 5 Tuesday topics: July-September 2022
Hello bookworms!! Welcome to the Top 5 Tuesday topics post: July-September 2022!!
I know what you're thinking… these are so VERY late. I really should have put them up a month ago. But life has been weird. And it wasn't until I went to check (on my own blog no less) what was coming up in July that I realised: I HAVEN'T POSTED THE TOPICS YET.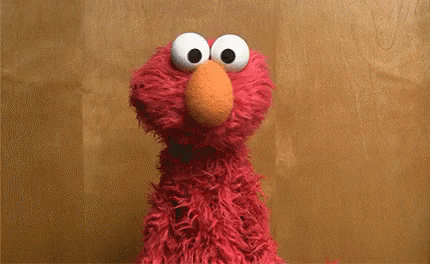 I know, I am an idiot. Why would I not remember that? Who knows how my brain works.
Now, I did actually consider posting the topics for the rest of the year, but then I thought that was probably overkill… Also, it means I can't add things in later if I feel like it. So, umm, sorry this is so late!!
Top 5 Tuesday was created by Shanah at Bionic Book Worm, and it is my absolute privilege and pleasure to say that it is now being hosted here, at Meeghan reads!!
Top 5 Tuesday topics: July 2022
July is a bit of a mish-mash month. Certainly not themed at all.
I don't really have a description for it…
5 July: Top 5 anticipated reads for Jul-Sep 2022
It's time to talk about all the shiny new books coming out in the third quarter of the year.
What are the books you can't wait to hold in your hands the most?
12 July: Top 5 books set at school
For the northern hemisphere, it's back to school after your summer break, so let's talk about your fave books set at a school.
19 July: Top 5 magic systems
Magic systems can be very hit or miss, so I want to know all about your favourite ones.
NOTE: If you don't read books with magic, you get a freebie this week!
26 July: Top 5 illustrated books
Pretty books are pretty books, and there's nothing prettier than a picture. Except maybe a really nice stencilled spine. But let's talk about your fave books that have illustrations.
NOTE: Illustrations can include fancy chapter dividers, beautiful drop caps, multimedia written books, or pretty end pages. Don't feel you need to limit yourself to picture books on this one.
Top 5 Tuesday topics: August 2022
I had August down as another scavenger hunt type month… so I will apologise in advance. If you can't find books with these images on the cover, we also accept the word, images on spines, or any other way you can link it back (we're not picky at all).
2 August: Top 5 books with keys
The only thing you need to unlock this topic is a key on the cover of your book.
9 August: Top 5 books with crowns
My fake royalty loving heart is going to be allllll over this week.
16 August: Top 5 books with swords
Sharp, pointy objects are all I secretly want for Christmas, so let's make Christmas come early this year.
23 August: Top 5 books with shields
If we come with swords, we also need shields to defend. This is not the NFL*, we play both sides.
30 August: Top 5 books with bones
Ummm… gonna be honest, was kind of at a loss for a fifth one, and went looking through my shelves… This is darker than I anticipated, but hopefully we all at least have a copy of Hamlet?!
* The ONLY things I know about NFL are from movies and therefore have assumed there is a defence team and an offence team. Please don't @ me if I'm wrong because I don't actually care about sport. I had to google the acronym.
Top 5 Tuesday topics: September 2022
September is going to be a little bit ridiculous, but hopefully in the best way possible. I want to have a bit of nonsensical fun, and I hope that you will join me for something slightly outside our usual types of topics!
6 September: Top 5 ways to catch a bookworm
Everyone needs a bookworm in their life… but how do you lure them out of their home?!
13 September: Top 5 dramatic bookworm problems
Am I the drama? No, oh thank goodness. What's your biggest bookworm problems?
20 September: Top 5 reasons to be with a bookworm
Whether you want to marry them, date them or just have the greatest roommate of all time, give us your reasons to be with a bookworm.
27 September: Top 5 things a bookworm would NEVER do
I would do anything for BOOKS, but I won't do that. What are some things you would never, ever do as a bookworm?
As always, please link your Top 5 Tuesday posts to a specific post (not just my homepage or a category page) otherwise I won't get a notification. Or you can share your link in the comments of either this or my post on the day, and I will collate all your responses (that I can find) and share them!!
Which prompts are you looking forward to?