Hello bookworms!! Welcome to Top 5 Tuesday!! This week's topic is top 5 snacks for reading.

Wow… I think in my quest to make an easy month of top 5's, I might have gone too far on the easy train for May. But, we'll make the most of it before I decide what to do for July-September. (Also, if you have ideas of things you want to do, please just reach out. Otherwise I guess we'll just make our way through my very long list of random ideas…)

If you missed the April-June 2022 topics, they are out now! Top 5 Tuesday was created by Shanah @ Bionic Book Worm, and is now being hosted here @ Meeghan reads.
top 5 snacks for reading
Maybe I should have come at this from the other direction and done a "snacks I won't eat while reading". Because I almost feel like that would be more interesting. What I will or won't eat depends on what format book I'm reading.
For example, if I'm reading a fancy hardcover, then I will NEVER eat cheezels. Because cheezels dust is about as bad a lily pollen. But, if it's an ebook, then basically anything is fair game!! So, I guess I will need to categorise the below… 🤔
Swedish Fish
This one is a newer addiction, as we don't actually have Swedish Fish in Australia. BUT I have a friend in the US and we send each other snack boxes filled with all of the things the other can't buy. Erin gets Cherry Ripes, Chicken Crimpys and Red Frogs. I get Swedish Fish, Milk Duds and Milano Cookies.

But, I really just enjoy lollies (which is called candy in the US and possibly other places). I can easily replace this with Red Frogs, Cola Bottles, Jubes, Snakes, Gold Bears, Peaches and Cream, etc. Basically any kind of lolly that doesn't leave a film on fingers, so I can read and eat with no issues!!
Raspberry Bullets
I LOVE Darrell Lea raspberry bullets. I'm pretty sure this is an Australia only thing though. Essentially, they're like a red licorice rope (but softer than the Willy Wonka brand) that are coated in milk chocolate.

Darrell Lea brand in particular are AMAZING. There really is no substitute for this. They do a proper licorice bullet version, and for both bullet types they also do a dark, milk and white chocolate coating. So you get to mix and match to your preference. But this one is mine.
Chocolate
I am very annoyingly particular about chocolate — partly because I can't eat nuts, and partly because I am spoilt by excellent chocolate in Australia. (I'm sorry, but US chocolate is gross. I don't know what you put in Hersheys, but it needs to stop.)

But, my faves are Cadbury (black forest, tropical pineapple, caramilk hokey pokey, and crunchie if there are none of the above); and Darrell Lea (caramel craving, raspberry licorice and half-time orange).
Sour Patch Kids
Honestly, this could probably be ANY kind of sour gummy lolly. I don't really discriminate with these so much. Although, Sour Patch Kids are my favourite. I also love sour Gummi Worms, Cola Bottles, Gold Bears, Peach Rings — basically anything Haribo makes is good.

One that I don't like are the watermelon flavoured ones. I don't know why, but they are not my jam. I think it's only the sour patch watermelon flavour though? I can't remember who else does them.
Chicken Crimpies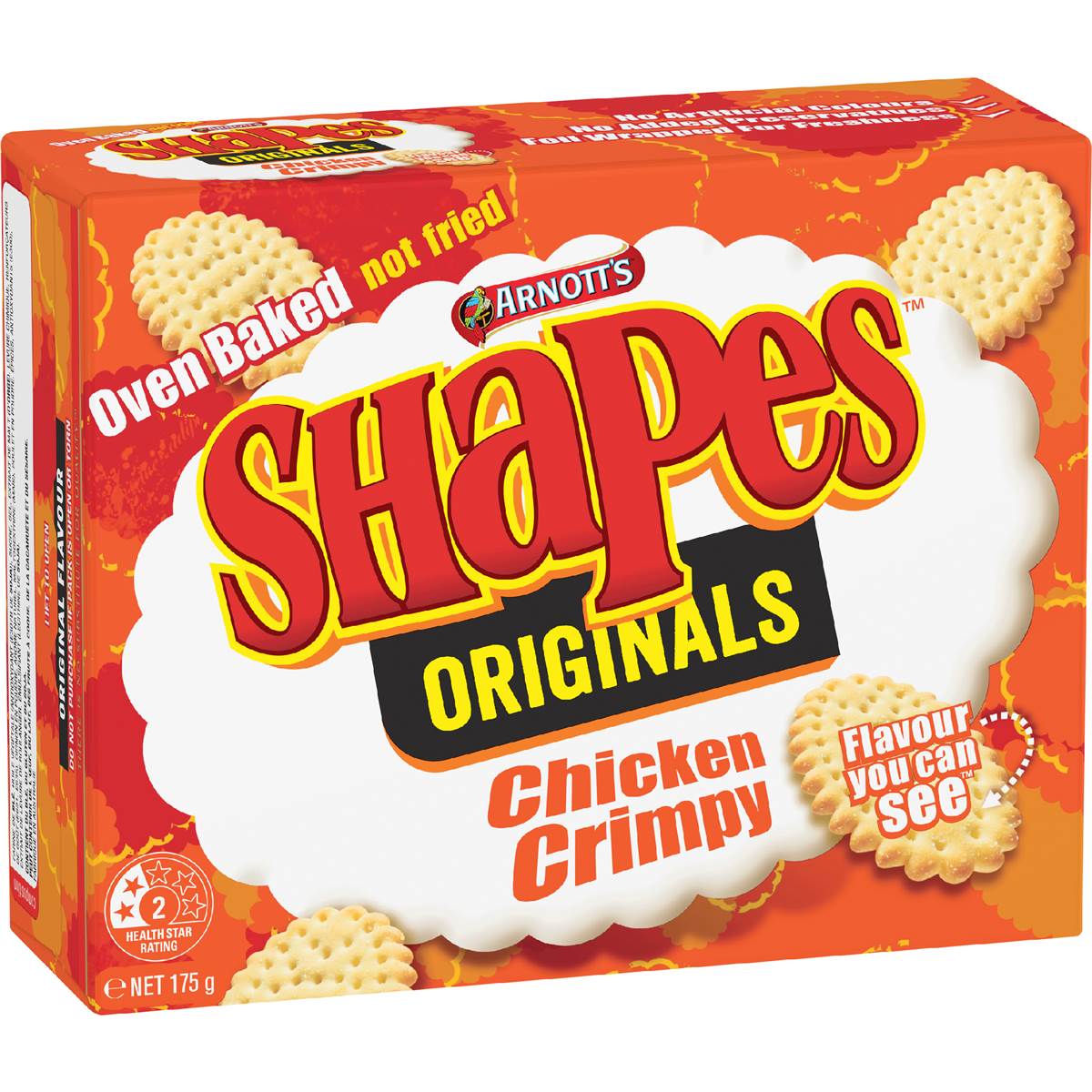 So, I had to go one savoury item, and Chicken Crimpies are the GREATEST. I don't really know how to explain them as I don't know any other country that has them.

Arnott's Shapes are basically different shaped savoury biscuits (cookies?), but the oval crimp edged ones are chicken flavoured. Now, we have many different chicken-flavoured biscuit in Australia. But NONE of them compare to these. There is literally no other contest. Confirmed by the fact that I send boxes of these to Erin in the US.

I also eat these when I have a migraine and crave salty food. They're basically a migraine cure as far as I am concerned.
Please don't forget to link to one of my posts (not my homepage or a category, as I won't get the pingback), or comment your link below, and I will link back to all of your posts as soon as I can!!
PARTICIPANTS
Wonderwall
Wicked Witch's Blog
Happymess Happiness
Tay's Infinite Thoughts
The Keysmash Blog
The Punk Theory
Katie's Cottage Books
Books Are 42
Becky Bookstore
Less Than Three D
Lauren Concur
Biblo Nerd Reflections
Lady Book Dragon
Peat Long's Blog
Reading Buffs
DB's Guide to the Galaxy
Bella
Hail and Well Read
What are your top 5 snacks for reading?