Hello bookworms!! Welcome to Top 5 Tuesday!! This week's topic is top 5 retellings. I have to be completely honest here… This week's topic is 100% for me and my love of retellings. I'm not even going to apologise for this.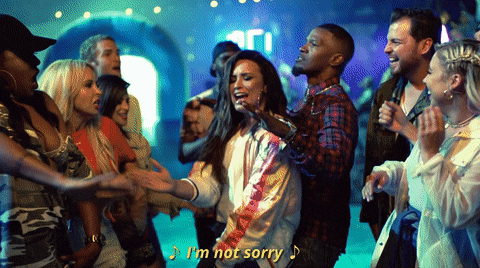 However, don't be fooled into thinking this list is going to be all fantasy books that are retellings of other fantasy stories. Some of my favourite retellings are contemporary romance stories. If you've been here before, you'll know my normal symbols: ⚔️ = fantasy; ? = urban fantasy; ⛱ = contemporary; ❤️ = romance. And if you haven't, that's your lesson!
Also, HOW are we in September already?! What is happening to 2021? It's been such a 'blink and you miss it' type year, and I took a whole nap. But I am trying to catch up!!
If you missed the July-September topics post, please click here, AND I've also posted the topics for October-December if you would like to see those as well. Top 5 Tuesday was created by Shanah @ Bionic Book Worm, and is now being hosted here @ Meeghan reads.
top 5 retellings
ok… so maybe it's a top 12 this week… ? ?  I couldn't pick!!
A Curse So Dark and Lonely — Brigid Kemmerer ?/⚔️

I could probably write a top 10 JUST on Beauty and the Beast retellings. And still have leftovers for a 'honourable mentions' list. But the A Curse So Dark and Lonely series is one of my faves. Partly because of the spin the Kemmerer put on it, but partly because the girls in this series are more badass than the boys.
Blurb:
Fall in love, break the curse.
Cursed by a powerful enchantress to repeat the autumn of his eighteenth year, Prince Rhen, the heir of Emberfall, thought he could be saved easily if a girl fell for him. But that was before he turned into a vicious beast hell-bent on destruction. Before he destroyed his castle, his family, and every last shred of hope.
Nothing has ever been easy for Harper. With her father long gone, her mother dying, and her brother constantly underestimating her because of her cerebral palsy, Harper learned to be tough enough to survive. When she tries to save a stranger on the streets of Washington, DC, she's pulled into a magical world.
Break the curse, save the kingdom.
Harper doesn't know where she is or what to believe. A prince? A curse? A monster? As she spends time with Rhen in this enchanted land, she begins to understand what's at stake. And as Rhen realizes Harper is not just another girl to charm, his hope comes flooding back. But powerful forces are standing against Emberfall . . . and it will take more than a broken curse to save Harper, Rhen, and his people from utter ruin.
At the Stroke of Midnight — Tara Sivec ❤️
Tara Sivec smashes the Naughty Princess Club series out of the park. If you are looking for a female empowerment trilogy of suburban housewives and good daughters, with some fun — this series is for you. Retellings of Cinderella, Beauty and the Beast and the Little Mermaid await you, starting with At the Stroke of Midnight.
Blurb:
Once upon a time Cynthia was the perfect housewife. Between being the President of the PTA and keeping her home spotless without a hair (or her pearls) out of place, her life was a dream come true. Her husband was once her knight in shining armor, but now he's run off with all their money… and the babysitter.
Dressed as a princess at the annual Halloween block party on Fairytale Lane, she meets two other "princesses" also facing money troubles: antique store owner Ariel and librarian Isabelle. When the women are invited to wear their costumes to a party where they're mistaken for strippers, Cindy, Ariel, and Belle realize that a career change could be the best way to make their money problems go bippity-boppity-boo.
But can structured Cindy approach a stripper pole without sanitizing wipes? And could the blue-eyed anti-prince that has been crossing her path become Cindy's happily ever after?
To Kill a Kingdom — Alexandra Christo ⚔️

Now, I know this isn't for everyone, but if you want a super dark retelling of The Little Mermaid, and you don't mind lots of murder, then I would recommend this for you. To Kill a Kingdom is definitely not everyone's cup of tea, as there's just a lot of stabbing, literal and figurative, on all sides.
Blurb:
Princess Lira is siren royalty and the most lethal of them all. With the hearts of seventeen princes in her collection, she is revered across the sea. Until a twist of fate forces her to kill one of her own. To punish her daughter, the Sea Queen transforms Lira into the one thing they loathe most ― a human. Robbed of her song, Lira has until the winter solstice to deliver Prince Elian's heart to the Sea Queen or remain a human forever.
The ocean is the only place Prince Elian calls home, even though he is heir to the most powerful kingdom in the world. Hunting sirens is more than an unsavory hobby—it's his calling. When he rescues a drowning woman in the ocean, she's more than what she appears. She promises to help him find the key to destroying all of sirenkind for good ― but can he trust her? And just how many deals will Elian have to barter to eliminate mankind's greatest enemy?
Geekerella — Ashley Poston ⛱❤️

I know I joked about it, but I am not trying to do a list of BatB retellings (genuinely!!), so although Bookish and the Beast is my favourite of the trilogy, we're going to start with book 1: Geekerella. The Once Upon a Con series has retellings of Cinderella, The Prince and the Pauper (genderbent) and Beauty and the Beast. This series is super cute and excessively nerdy.
Blurb:
Part romance, part love letter to nerd culture, and all totally adorbs, Geekerella is a fairy tale for anyone who believes in the magic of fandom. Geek girl Elle Wittimer lives and breathes Starfield, the classic sci-fi series she grew up watching with her late father. So when she sees a cosplay contest for a new Starfield movie, she has to enter. The prize? An invitation to the ExcelsiCon Cosplay Ball, and a meet-and-greet with the actor slated to play Federation Prince Carmindor in the reboot. With savings from her gig at the Magic Pumpkin food truck (and her dad's old costume), Elle's determined to win…unless her stepsisters get there first.
Teen actor Darien Freeman used to live for cons ― before he was famous. Now they're nothing but autographs and awkward meet-and-greets. Playing Carmindor is all he's ever wanted, but the Starfield fandom has written him off as just another dumb heartthrob. As ExcelsiCon draws near, Darien feels more and more like a fake—until he meets a girl who shows him otherwise.
Darkwood – Gabby Hutchinson Crough ⚔️
So, Darkwood is technically classified as Middle Grade, but I'd put it at the low end of YA. I'd still recommend it for everyone though. Gabby Hutchinson Crouch manages to smash together the most unlikely of fairytales into this retelling though, and I love it. You will find characters from Hansel and Gretel, Snow White and Jack and the Beanstalk.
Blurb:
You mustn't go into the Darkwood, children. Not even to get your ball. Leave it. That ball belongs to the Witches and the Beasties, now. Those wicked Witches. Stealing your ball.
Magic is forbidden in Myrsina, along with various other abominations, such as girls doing maths. This is bad news for Gretel Mudd, who doesn't perform magic, but does know a lot of maths. When her clever inventions prompt the sinister masked Huntsmen who run the country to accuse her of Witchcraft, she is forced to flee into the neighbouring Darkwood, where all the Witches and Monsters dwell.
There, she happens upon Buttercup, a Witch who can't help turning things into gingerbread; Jack Trott, who can make plants grow at will; the White Knight with her band of Dwarves; and a talking spider called Trevor. These aren't the terrifying villains she's been warned about all her life. They're actually quite nice. Well… most of them. With the Huntsmen on the warpath, Gretel must act fast to help the Witches save both the Darkwood and her home village, while unravelling the rhetoric and lies that have demonised magical beings for far too long.
A Study in Charlotte – Brittany Cavallaro ⛱

Weirdly, I don't just love retellings of fairytales, but also of classic novels. The Charlotte Holmes series is one of my fave retellings of Sir Arthur Conan Doyle's Sherlock Holmes series. Starting with A Study in Charlotte, it's set in modern day with the great x64 grandchildren of Sherlock, Watson and Moriarty. And it has all the mystery and intrigue of the originals, with a dash of teen angst to match.
Blurb:
The last thing Jamie Watson wants is a rugby scholarship to Sherringford, a Connecticut prep school just an hour away from his estranged father. But that's not the only complication: Sherringford is also home to Charlotte Holmes, the famous detective's great-great-great-granddaughter, who has inherited not only Sherlock's genius but also his volatile temperament. From everything Jamie has heard about Charlotte, it seems safer to admire her from afar.
From the moment they meet, there's a tense energy between them, and they seem more destined to be rivals than anything else. But when a Sherringford student dies under suspicious circumstances, ripped straight from the most terrifying of the Sherlock Holmes stories, Jamie can no longer afford to keep his distance. Jamie and Charlotte are being framed for murder, and only Charlotte can clear their names. But danger is mounting and nowhere is safe—and the only people they can trust are each other.
The Bear and the Nightingale — Katherine Arden
The Bear and the Nightingale is an interesting addition to the list, but one that I would die on the hill for. It's not technically a 'traditional' retelling, as in it doesn't focus on retelling a singular story. Rather it takes elements of other smaller folktales and weaves them into a bigger story. Like a story that had characters such as the big bad wolf, the three bears, and the giant from the beanstalk. They're not necessarily bad, but they aren't the "heroes" either. (Although I would totally argue that Goldilocks and Jack WERE the criminals of their stories.)
Blurb:
At the edge of the Russian wilderness, winter lasts most of the year and the snowdrifts grow taller than houses. But Vasilisa doesn't mind ― she spends the winter nights huddled around the embers of a fire with her beloved siblings, listening to her nurse's fairy tales. Above all, she loves the chilling story of Frost, the blue-eyed winter demon, who appears in the frigid night to claim unwary souls. Wise Russians fear him, her nurse says, and honor the spirits of house and yard and forest that protect their homes from evil.
After Vasilisa's mother dies, her father goes to Moscow and brings home a new wife. Fiercely devout, city-bred, Vasilisa's new stepmother forbids her family from honoring the household spirits. The family acquiesces, but Vasilisa is frightened, sensing that more hinges upon their rituals than anyone knows.
And indeed, crops begin to fail, evil creatures of the forest creep nearer, and misfortune stalks the village. All the while, Vasilisa's stepmother grows ever harsher in her determination to groom her rebellious stepdaughter for either marriage or confinement in a convent.
As danger circles, Vasilisa must defy even the people she loves and call on dangerous gifts she has long concealed ― this, in order to protect her family from a threat that seems to have stepped from her nurse's most frightening tales.
Meg, Jo, Beth and Amy — Rey Terciero and Bre Indigo ⛱

I'm actually surprised I haven't read more Little Women retellings… But, this modern day graphic novel adaptation is still one of the best I have read. Meg, Jo, Beth and Amy tells the story of four daughters from a blended family struggling with family, love and trying to be true to who they are. And it's just as sweet as the original.
Blurb:
Meg, Jo, Beth, and Amy are having a really tough year: with their father serving in the military overseas, they must work overtime to make ends meet… and each girl is struggling in her own way. Whether it's school woes, health issues, boy troubles, or simply feeling lost, the March sisters all need the same thing: support from each other. Only by coming together ― and sharing lots of laughs and tears ― will these four young women find the courage to discover who they truly are as individuals… and as a family.
Meg is the eldest March, and she has a taste for the finer things in life. She dreams of marrying rich, enjoying fabulous clothes and parties, and leaving her five-floor walk-up apartment behind.
Jo pushes her siblings to be true to themselves, yet feels like no one will accept her for who she truly is. Her passion for writing gives her an outlet to feel worthy in the eyes of her friends and family.
Beth is the shy sister with a voice begging to be heard. But with a guitar in hand, she finds a courage that inspires her siblings to seize the day and not take life for granted.
Amy may be the baby of the family, but she has the biggest personality. Though she loves to fight with her sisters, her tough exterior protects a vulnerable heart that worries about her family's future.
The House with Chicken Legs — Sophie Anderson ?/⚔️
The House with Chicken Legs is a beautiful retelling of the Slavic tale, Baba Yaga. In most stories, Baba Yaga is a fearsome witch ― evil incarnate, she eats children and likely inspired the witch from Hansel and Gretel. However, Anderson carves out a soft and gentle role for her. She becomes a nurturing grandmother, trying to do the best for her granddaughter, while also teaching her about responsibility and tradition. This is such a lovely story about life and death, and about doing what is right.
Blurb:
All 12-year-old Marinka wants is a friend. A real friend. Not like her house with chicken legs. Sure, the house can play games like tag and hide-and-seek, but Marinka longs for a human companion. Someone she can talk to and share secrets with.
But that's tough when your grandmother is a Yaga, a guardian who guides the dead into the afterlife. It's even harder when you live in a house that wanders all over the world… carrying you with it. Even worse, Marinka is being trained to be a Yaga. That means no school, no parties ― and no playmates that stick around for more than a day.
So when Marinka stumbles across the chance to make a real friend, she breaks all the rules… with devastating consequences. Her beloved grandmother mysteriously disappears, and it's up to Marinka to find her ― even if it means making a dangerous journey to the afterlife.
Only Mostly Devastated — Sophie Gonzales

OK, so not a traditional 'retelling' in the sense that this isn't based on a fairytale or a classic literature story. Only Mostly Devastated is based on the musical, Grease. And it's gay. And it's a super cute read. Which is amazing. While there is still music, there's less singing (because it's a book), and we've also swapped out the cars (which I am 100% here for).
Blurb:
Will Tavares is the dream summer fling ― he's fun, affectionate, kind ― but just when Ollie thinks he's found his Happily Ever After, summer vacation ends and Will stops texting Ollie back. Now Ollie is one prince short of his fairy tale ending, and to complicate the fairy tale further, a family emergency sees Ollie uprooted and enrolled at a new school across the country. Which he minds a little less when he realizes it's the same school Will goes to… except Ollie finds that the sweet, comfortably queer guy he knew from summer isn't the same one attending Collinswood High. This Will is a class clown, closeted ― and, to be honest, a bit of a jerk.
Ollie has no intention of pining after a guy who clearly isn't ready for a relationship, especially since this new, bro-y jock version of Will seems to go from hot to cold every other week. But then Will starts "coincidentally" popping up in every area of Ollie's life, from music class to the lunch table, and Ollie finds his resolve weakening.
The last time he gave Will his heart, Will handed it back to him trampled and battered. Ollie would have to be an idiot to trust him with it again.
Right? Right.
Enchantment – Orson Scott Card ?/⚔️

Enchantment is one of my most favourite retellings of all time. This is the book that introduced me to Slavic mythology, and it did it by mixing the story of Sleeping Beauty with the tales of Baba Yaga, and our contemporary world as well. It's this striking mash-up of worlds and it delivers a beautiful story in its own right.
Blurb:
The moment Ivan stumbled upon a clearing in the dense Carpathian forest, his life was forever changed. Atop a pedestal encircled by fallen leaves, the beautiful princess Katerina lay still as death. But beneath the foliage a malevolent presence stirred and sent the ten-year-old Ivan scrambling for the safety of Cousin Marek's farm.
Now, years later, Ivan is an American graduate student, engaged to be married. Yet he cannot forget that long-ago day in the forest ― or convince himself it was merely a frightened boy's fantasy. Compelled to return to his native land, Ivan finds the clearing just as he left it.
This time he does not run. This time he awakens the beauty with a kiss… and steps into a world that vanished a thousand years ago.
The Boy Who Steals Houses — C. G. Drews ⛱
Now, please don't mistake this book being last for something negative. If anything at all, this is my most favourite book on this entire list. And if you only read one book on here (although you should read all of them), it's THIS ONE. The Boy Who Steals Houses is a genderbent retelling of Goldilocks and the Three Bears, and I cannot recommend it enough.
Blurb:
Can two broken boys find their perfect home?
Sam is only fifteen but he and his autistic older brother, Avery, have been abandoned by every relative he's ever known. Now Sam's trying to build a new life for them. He survives by breaking into empty houses when their owners are away, until one day he's caught out when a family returns home. To his amazement this large, chaotic family takes him under their wing – each teenager assuming Sam is a friend of another sibling. Sam finds himself inextricably caught up in their life, and falling for the beautiful Moxie.
But Sam has a secret, and his past is about to catch up with him.
Please don't forget to link to one of my posts (not my homepage or a category, as I won't get the pingback), or comment your link below, and I will link back to all of your posts as soon as I can!!
PARTICIPANTS
Mikaela Reads
The Punk Theory
Jamsu Dreams
Becky Bookstore
A Fictional Bookworm
Reading Buffs
Hail and Well Read
Alexiophiles
Kira Jeanette
A Little Corner Reads
Lili's Blissful Pages
DB's Guide to the Galaxy
What are your top 5 retellings?