Top 5 bookish resolutions for 2022
Hello bookworms!! Welcome to Top 5 Tuesday — with a brand new year of torture fun!! This week's topic is top 5 bookish resolutions for 2022!! Yes, it's a brand new year, and by gosh, we're going to make the best of it!!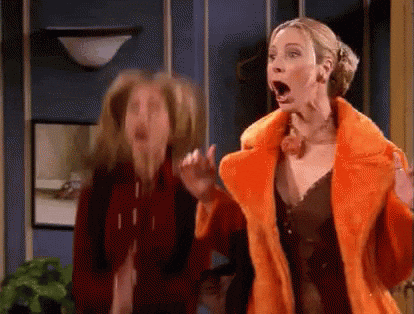 I now need a nap from all of this optimism. It's very tiring.
But, before that, let's talk about what bookish resolutions I am making in 2022.
If you missed the January-March 2022 topics please see this link. Top 5 Tuesday was created by Shanah @ Bionic Book Worm, and is now being hosted here @ Meeghan reads.
top 5 bookish resolutions for 2022
goodreads goal

This is basically the same as last year, but I have set my Goodreads goal at 100 books, for the third (fourth?) year in a row. And gosh darn, I am going to do it again. Probably because I seem to enjoy torturing myself around September when I end up (disastrously) 14 books behind schedule.
Could I take it easy on myself and just set it to 50? Sure, but what's the fun in that?!
bookish planner

Every year for the past four years I have bought the Little Inklings Designs Always Fully Booked planner. And every year I start of really well, adding in books that I read and filling it out. And then every year around July the entire concept falls over and it's a pain to go back and fill it all out again in October. Because then I invariably end up not filling it out again. So, this year I am making it a resolution to keep it on hand and up to date.
twitter thread

Don't laugh (please). I know I say I'm going to do this most years, and I do usually fail. But, I really like having a twitter thread of books that I read, because it reminds me to actually go ON twitter. Which I usually forget to do. Don't get me wrong, not going on twitter is sometimes good for my mental health. But it's also a platform that I should definitely do something with.
bookstagram

Keeping with that theme, I would like to also rejuvenate my bookstagram account. Social media has been HARD lately. But I've had so many plans and ideas for my account that it's time to start making them actually happen.
blog consistently

Yes, I said it. I want to go back to blogging consistently. I'm certainly not saying I have to blog every day, but 2-3 times a week would be a vast improvement. Every month I start off strong, but by two weeks in, I'm back to only posting on Tuesday's. I've been setting myself a little blogging schedule every month since November, but I need to make the time to stick to it. Which means less time doing meaningless things. Like watching TV shows that I'm not even enjoying. 2022 is the year to get my bookish social media back on track!
Please don't forget to link to one of my posts (not my homepage or a category, as I won't get the pingback), or comment your link below, and I will link back to all of your posts as soon as I can!!
PARTICIPANTS
Here Be Dragons pt 1 | Here Be Dragons pt 2
Journal of a Bibliophile
Jillian the Bookish Butterfly
Wonderwall
Mikaela Reads
The Punk Theory
The Pine-Scented Chronicles
Books are 42
Biblio Nerd Reflections
Reading Ladies Book Club
Books Less Travelled Reviews
Peat Long's Blog
Reading Buffs
Hail and Well Read
Little Corner Reads
What are your top 5 bookish resolutions of 2022?