Good morning bookworms!! Welcome to the Bookish Baking tag!!
IT IS TIME!! Time to start catching up on book tags!! (Also, I apologise for anyone that has tagged me in anything in the last 2 years. That's how far behind I am… ?)
The lovely Luna @ Bookish Luna tagged me in the Bookish Baking tag back in August!! I might be starting at the wrong end of the list… But, it's cake, so I'm not apologising.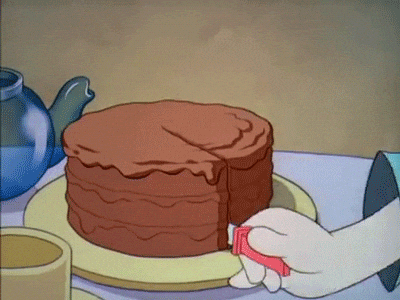 I LOVE baking, so this tag is something that I made a note of when I saw Kay's post. So, HUGE thanks to Luna for tagging me!! I used to post a bunch of recipes here as well as book posts, but … it's been a while since I've messed around with any new recipes.
Also, we're definitely using the cupcake dividers today!!
RULES
? Thank whoever tagged you!! (Thanks Luna!!)
? Link back to them and the original creator!! (Hi Kay @ Hammock of Books ?)
? Answer the 12 prompts, and feel free to use the graphics!! (These are on Kay and Luna's post, but I didn't use them.)
? Tag 5+ friends to share the sweetness!!
BLUEBERRY MUFFINS
a book with a perfect beginning
No matter how I feel about the last book in this trilogy, I will always love the start of Nevernight by Jay Kristoff. Once I figured out what the hell was going on (I admit, it took me a flip back after a couple of pages), there is this beautiful synchronicity of the main character's two big "firsts" (sex and murder), that is played out on page. The way the story begins is almost like a choreographed dance, with Mia playing the same part in both scenes, but with very different endings. It's quite genius.
PUMPKIN PIE
a perfect holiday book
I might be totally cheating here, but we don't celebrate Thanksgiving here, and the Aussie Christmas is smack-bang in the middle of summer. Also, I have never had pumpkin pie in my life – to be honest it sounds kind of gross… Why would you ruin PIE with PUMPKIN?!. So, I'm picking one of my favourite white Christmas anthologies, My True Love Gave to Me, because it has a little bit of something for everyone.
There are general winter (blizzard) stories, Christmas, New Years, Yuletide… I think there's even a Hannukah one from memory (although it has been about 2 years since I've read it). But it's even great for those of us who don't experience a white Christmas very often.
CINNAMON ROLLS
a smol character who must be protected
Please allow me to scream silently into the abyss about Sammy Lou from C.G. Drews' The Boy Who Steals Houses. Sam is the MC in a genderbent retelling of Goldilocks, and is accidentally semi-adopted by a large, messy, semi-chaotic family after stealing / borrowing their house.
Additional reasons to protect Sam: this book deals with homelessness, abandonment, running away, abusive families, anxiety and autism. Honestly, I would 100% adopt this child.
LEMON MERINGUE PIE
a book with total summer vibes
I don't even remember if this book is set in summer, but Tweet Cute by Emma Lord gave me huge summer vibes. I don't know if it's because it's a YA enemies to lovers contemporary romance, or because it's centred around food… or a combination of the two. But it is super cute and wholesome, and I love it.
The two main characters are from rival families with sandwich shops, and start a semi-adorable (and highly sarcastic) twitter war when one of them accuses the other of stealing a recipe.
FUNFETTI CAKE
a book that makes you feel like a kid
The entire Nevermoor series is a whimsical fantasy series that starts in middle grade fiction, but is likely about to bridge the gap to young adult with book 4 (whenever it is announced). To be honest, this series is giving me so much life that I can't help but scream about it (often relentlessly). I would apologise, but I'm not even remotely sorry.
Jessica Townsend has done the whole world a favour by writing this fun, lively, magical story for children to grow up with, but included really serious topics like racism, being a good ally, empathy, and being honest. As well as this, it includes a whole host of super diverse characters in looks and sexuality. It's one of the best children's series that I've ever had the pleasure of reading.
CHOCOLATE CHIP COOKIES
an amazing classic
Look, I love Pride and Prejudice. But to be entirely honest, I love Emma more. Why? Well, the answer is actually very simple: Knightley. Yes, George Knightley is my absolute favourite of the Austen men, and he is the reason Emma is a better story for me. Don't get me wrong, I love Darcy, but there's that whole arrogance about him where you kind of want to slap him. Plus sometimes I feel like Lizzie only loves him after she has seen Pemberley. And when I think too hard about that, it makes her just as bad as her mother in some aspects.
Whereas, Emma is young and does stupid things (but don't we all when we're 18-20 and trying to impress a boy?), so I feel like it's more forgivable. And she's rich on her own and doesn't need to marry. Also, Knightley never ridiculed her or changed his mind. He was just a positively lovely gentleman the entire time. (Yes, even when he was scolding Emma in private. ?)
OATMEAL RAISIN COOKIES
a book that deserves more love
OK, so I know that Holly Black gets a lot of love anyway, but I always feel like her earlier Fae books are: a) seriously underrated; and b) in some ways better than The Folk of the Air series. *gasp* I know, I can't believe I said it either. (It's ok, I still love Jude and Cardan the most.)
The Darkest Part of the Forest centres on four main characters. Twins, Hazel and Ben, who would do anything for each other; a Fae boy that has been asleep in a glass coffin in the woods for over 100 years; and a changeling that was brought up by a local family. All of these characters mess up and there's a total disaster love… square? Plus there's m/m romance, magic swords, and fantastic gender role reversals. And the characters also show up in the Folk of the Air later.
ANGEL FOOD CAKE
a book that's pure air and fluff
Ahhh, fluff stories have had a huge place in my 2020 reading list because I need some happiness to just sigh over. They're not often on my TBR, but I'm definitely reading them!! I mean, if there was any year to just read pure fluff, this is it.
Also, I have SO MUCH love for Bookish and the Beast. a) It's the third book in the Once Upon a Con series by Ashley Poston, which is such a delightfully fun series anyway. (Although to be honest, you probably don't even need to read the other books?) b) It's a Beauty and the Beast retelling, which is my favourite kind. c) There's a library. #goals d) It's enemies to lovers – the best trope ever. e) There's a puppy. If that doesn't sell you, then I'm not sure I can help you any further. ?
CARROT CAKE
a book with a good message
Although it felt a little bit thriller-y in parts, I really think the messages in Jack of Hearts (and Other Parts) by L. C. Rosen has lots of super important messages. The themes in this book centre on the mental health aspects of bullying and harassment, and issues fetishising same sex couples. It has a number of really well written "advice" columns in this story too that expand on these.
These messages are important in a number of ways, but I think one of the most important ones is that people's sexualities aren't there for others' gratification, and that it's ok to be sex positive (so long as you are safe). I wish there had been a book out like this when I was young.
MACARONS
a book that was intimidating
Ahhh, The Red Queen by Isobelle Carmody is definitely the most intimidating book that I have ever read for a couple of reasons.
First, it's 1120 pages. That, in and of itself, is hugely intimidating!! Secondly, it's the seventh and final book in the Obernewtyn series that took almost THREE DECADES to write / publish. The last reason is that I read the first four books when I was a teenager. Then there was a publishing break, so I stopped. I bought books 5 and 6 as they came out, but never read them. When book 7 came out (15 years after I had read the first 4), I decided to go back and reread all of the books. (So, really I signed myself up for 4,710 pages.) BUT, I think the hardest part was wondering if I would still love this series after so much time had passed. (The answer was yes. I loved it.)
EGG TARTS
an amazing diverse book
Look, I know I scream about The Brightsiders by Jen Wilde a lot. But there are reasons for it. And it's also amazing. Every time I think about this book it makes me want to reread it.
The MC, Emmy, is in a popular band and is dealing with things such as the paparazzi and media image, alcohol abuse, and figuring out her sexuality. She's being gaslighted by her ex, her parents are neglectful to the point of abuse, and she might be falling in love with one of her band mates. In terms of diversity though, there are gay, lesbian, trans, and non-binary characters. Plus the characters are just wholesome. (Although they probably need better moral compasses than the adults around them.)
BANANA BREAD
a book with a lot of hype
I am ashamed to say, that after 8 years of owning a copy of this book, I still haven't read it. But it's been so long that I'm kind of at the point where I think maybe I'll just never read it now? I don't know!! I'm so conflicted. The worst part is that I don't even really know what The Night Circus is even about.
Ok, so I promise it's not quite as weird as it sounds. See, I was book shopping and I didn't know what I wanted to read (this was before I had a TBR that was 300+ books long). The lovely person at the bookstore asked what I liked, I gave some examples, and she picked out four books for me. To date, I've still only read one of them (and to be fair, I freaking loved it). Where was I? Oh yeah, so the hype surrounding this book is why I will likely never read it. I'm so scared. What if I don't like it? Will I have to return my book-community card??
Tagging
Tagging the following people for the Bookish Baking tag:
Sofii @ A Book. A Thought.
Sophie @ Beware of the Reader
Ally @ Ally Writes Things
Clo @ Cuppa Clo
Paige @ Reading Paiges
Vera and Sabina @ Wordy and Whimsical
Kristina @ Books and Dachshunds