Hello bookworms!! It's time for the February 2021 wrap-up. AND I'm even doing it earlier than I have been, although it is halfway through March…
Despite it only being two weeks ago, I have no idea what happened in February. Is it just me or is this year just one long blur so far?? I just can't seem to keep up on anything. It's like that venn diagram of being in university where you can only have 2 of the three things: good grades, a social life, and sleep. Except I can only have like 2 out of the following 6 things, and then a mix of failing of the other 4:
scheduled blog posts
be caught up on blog hopping
post and engage on instagram
read books
play video games, and
sleep.
I didn't add work, because that's probably where I'm spending all my time lately!!
So, let's look at what I did in February.
February 2021 wrap-up

My numbers were on the rise again in February, as I read a grand total of 8 books. (Memory refresh: I read 6 books in January.) The 8 books included an ARC, a very early Patreon read, a couple of new releases and some smutty romance in time for Valentine's Day. Not that you need it to be Feb to read romance. If it makes you happy, read it all year around. Because we ALL need things to make us happy!!
SYMBOLS

| | | | | | |
| --- | --- | --- | --- | --- | --- |
| Symbol | Key | Symbol | Key | Symbol | Key |
| ⚔️ | fantasy | ⛱ | contemporary | ? | sci-fi |
| ? | historical fiction | ❤️ | romance | ? | crime / mystery |
| ? | thriller | ? | classic | ? | dark academia |
| ? | paranormal | ? | urban fantasy | ? | smut |
| ? | non-fiction | ? | humour | ? | biography / memoir |
| ? | BIPOC author | ? | own voices | ?️‍? | queer rep |
| ? | mental health rep | ♿️ | disability rep | ? | body positivity |
| ? | dark themes | ? | nerd references | ? | sport references |
| ? | middle grade | ?‍♀️ | young adult | ?‍? | new adult / adult |
| ? | hardcover | ? | paperback | ? | ebook |
| ? | graphic novel | ? | audiobook | ? | gift |
| ? | friend pick | ⏰ | ARC / review copy | ? | Aussie author / #loveozya |
| ? | DNF | ?‍♀️ | buddy read | ? | reread |
| ? | Beat the Backlist | ? | PopSugar | | |

Emoji table for reference
the books
Book

Author

Series

Symbols

Rating

Cover

A Vow So Bold and Deadly
Brigid Kemmerer
Cursebreakers #3
⚔️ ? ♿️ ?‍♀️ ?
5
Meg, Jo, Beth and Amy: A Modern Graphic Retelling of Little Women
Rey Terciero, Bre Indigo, Louisa May Alcott
⛱ ? ?️‍? ? ♿️ ? ? ? ?
4
The Deal
Elle Kennedy
Off-Campus #1
❤️ ? ? ?‍? ?
4
Perfect on Paper
Sophie Gonzales
⛱ ❤️ ? ?️‍? ?‍♀️ ? ⏰ ?
4
A Court of Silver Flames
Sarah J Maas
ACOTAR #4
⚔️ ❤️ ? ? ? ?‍? ?

TW: physical and sexual abuse (referenced, not on page)

5
The Chase
Elle Kennedy
Briar U #1
❤️ ? ? ♿️ ? ? ?‍? ?
2
Heartstopper Vol 4
Alice Oseman
Heartstopper #4
⛱ ❤️ ? ? ?️‍? ?‍♀️ ? ?

TW: eating disorder

5
The Mistake
Elle Kennedy
Off-Campus #2
❤️ ? ? ? ? ?‍? ?

TW: substance abuse

5
the faves
February was actually a great reading month. There were so many books that I loved, and it's so difficult to just pick one favourite!! Despite the part where I rated them differently, I want to say that my fave for the month is probably equal between Perfect on Paper and A Court of Silver Flames for totally different reasons, but also very similar reasons. Honestly, I identified so much with Darcy and Nesta, and both books have really important messages.
I also want to give a massive shout out to The Mistake by Elle Kennedy. I originally rated it a 4, but I went back later and changed it to a 5. Not to give too much away, but there is a death in the story, and one of the main characters just does not cope with it. Spirals is the term that I would use. But, I think it was handled really well in the story, which is amazing for what is essentially an ice-hockey smut book.
Annnnnnnnd, because I can't help myself… I just adored Heartstopper Volume 4. FYI, I support Alice Oseman on Patreon, so I've been reading a few pages a week of this since she started it, and I love it so much. I cannot wait for it to be published in May – it's such a beautiful story. Plus Tori is a badass in this one!!

gaming
I barely played any Animal Crossing in February… and I'm kicking myself because I still haven't caught any sharks, so I think I have to wait a whole other year. Or go visit friends in the Northern Hemisphere in a couple of months.
I also played a lot of The Sims 4 – it's become my downtime game of choice again. I even hit 500 hours of game play during February. (Although Origin stopped counting my hours for like a year, so I'm probably closer to 700 hours…)
And, we're not only playing our ship-traveling DnD world, but we've started a second campaign that is literally about clearing out a mountain's worth of dungeons. Because we're literally fighting and looting, we came in with Level 5 characters, and I am using one that I didn't get to play a lot of in another world. Yep, I have resurrected Tikke (Tiki) the Kobold to play Under the Mountain. I actually drew my own art of Tikke when I played the previous campaign with her. I will have to dig it out for the March update. ?
tv and movies
Things I watched in February were:
Community season 3 episodes 1-12
Pride and Prejudice (rewatch)
Soul
To All the Boys, Always and Forever
WandaVision episodes 3-8
Greenland
American Gods season 1
Infinity War (rewatch)
OMG I haven't been on a Marvel kick for so long, and now I just want to watch EVERYTHING again. We compromised. We decided to watch Infinity War (and then we watched Endgame on 1 March). It's so good. I've totally missed the MCU and it's so nice to be back in it. ❤️
I also managed to squeeze in some book adaptations!! Although at very different ends of the spectrum!! For light and fluffy we have the third and final Lara Jean movie: Always and Forever (I loved it more than the book). And at the other end with lots of darkness and gore, we had Neil Gaiman's American Gods adaptation. It's… wow. I was not prepared for it. But I'm enjoying it!!
And, yes. I watched the 2005 Pride and Prejudice movie *again*. Only for like the 18th time. Since last year. It's fine, I'm fine. I just… need happiness in my life. ?
music
Did I listen to anything except Taylor Swift in February? No, I don't think so either. Am I sad about it? Hahahahahahahaha, absolutely not.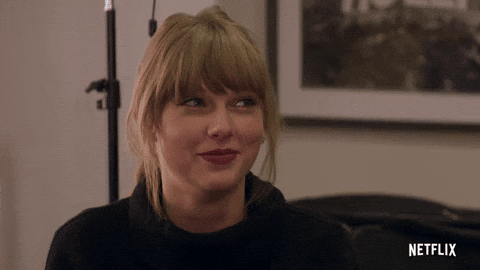 Top 5 Tuesday for February was a lot of… calling myself out. In a moderately fun way!! ? Please raise your hand if you were personally victimised by Regina George my Top 5 Tuesday topics in February.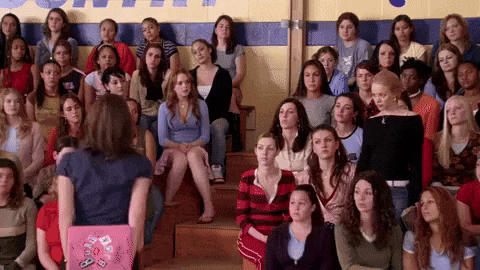 February topics were:
If you ever feel like joining in late (sometimes we are busy people on Tuesdays) please just drop me a comment or a pingback, and I will happily add you to the list.

Well, as February is the month of love, these are some of my fave romance-related posts from your blogs in February:
As well as those, here are some other great posts from February:
How was your February?